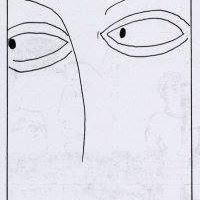 Hmmm.  I don't listen to the radio much if at all these days. I read alot...like to listen to news....but very rarely listen to the radio since the 80's, and then before that i was more drawn to 70's -80s rock, folk music and some country...mainly top forty stuff of that era.  that girl was originally called "black girl" and it took me a long time to write it...because it is actually my response to an incident where i was misled by another person...and found my self living on the streets....

but having grown up in foster homes and orphanages, i didn't want to make the focus of my song racial...so I renamed it "that girl" and changed the lyrics, a little bit, because im aware that we all, no matter what race we are,  may have been exposed to experiences where people behave badly....

we all have experiences from people whether "in the race' or 'out of the race' that can make or break us...I guess we decide how we will let something be with us. this song is about the human condition.,..from a girls point of view.

I'm not going to change the name of the song...because it is very different from the more popular although same name single.   Im primarly a folk singer -folk art  illustrator and witer of graphic novellas..and  the song i have written was a way to move forward and to learn to forgive a bad situation that i manage to survive....