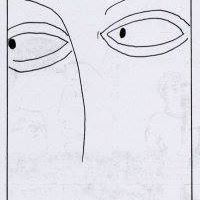 The two are not the same.  When I decided that I wanted to play music publicly, it was before I converted to Christian Orthodoxy, I didn't even really know what Orthodoxy was at the time.  Nonetheless,  I wanted to do music without restrictions, and art in general that  true to what was really going on inside of me simply as a human being...At the time I was constantly dealing with the spectre of homelessness...and depression...not always in a healthy way...and i decided to call my music streetfolk.  
But since these 12 years as an Eastern Orthodox Christian...I decided I need to change the "genre" somewhat...and this is the beginning of an journey, expressing my worldview from an Orthodox perspective....much the same way, I believe that Pushkin and Dostoyevsky wrote their great contributions....
I offer my small offering....
Please...enjoy!