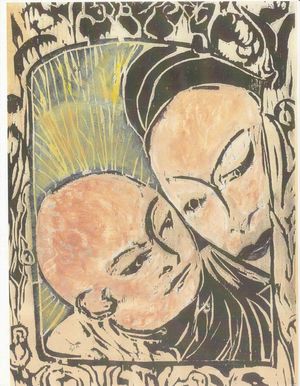 i did this woodcarving print some time ago while still living in Eugene Oregon. Unfortunately with all my moving about I lost the original woodblock-plates!!!  However, I will be carving this piece again, as well as many others in the future and perhaps you would like them, that is, prints of them, sold exclusively here?   well, if you are interested shoot me an email, and I will see what I will be able to do!  
And nonetheless to all of you collaborators,  fans and visitors,   I wish you to  have
a peaceful Holiday Season!
Christ is Born!  Glorify Him!